Inclusive Guidance: Bridging the Gap
WHY this course is for you!
Take a peak inside Inclusive Guidance, an add-on workshop for school Guidance Counsellors to build their active inclusion toolkit in bridging the gap between student and home for an holistic support plan.
Welcome Guidance Counsellors!
This is an Add-On support to our Inclusive Classrooms 101 Workshop.
It's about saving lives, strengthening relationships and being able to thrive authentically.
A child's school is often the first port-of-call for a young person exploring their gender identity. Here, Guidance Counsellors can play an integral communication role that can have a lifelong positive impact for a student.
Through inclusive knowledge of language and resources, teachers and counsellors can play an integral, positive role in supporting a child's gender identity.
This course will empower you with tools to bridge the gap between school and home: bridging a gap in gender inclusive practices being taught in school, which many parents are unable to access.
Sharing the knowledge, support, reassurance and helpful navigation can help families navigate a potentially stressful time and can save lives, relationships and empower students to live fully and authentically.
What you'll get:
5 tools for building a bridge of empathy and knowledge around gender identity and expression;
How to inform parents about gender identity and school support practices founded in our Canadian human rights code;
How to create safe space to support families in transition
Gender Identity Workbook and resources for family
Peer support
Course fee $40 CAD - including materials, peer-to-peer support for parents and caregivers and in-transition clothesline.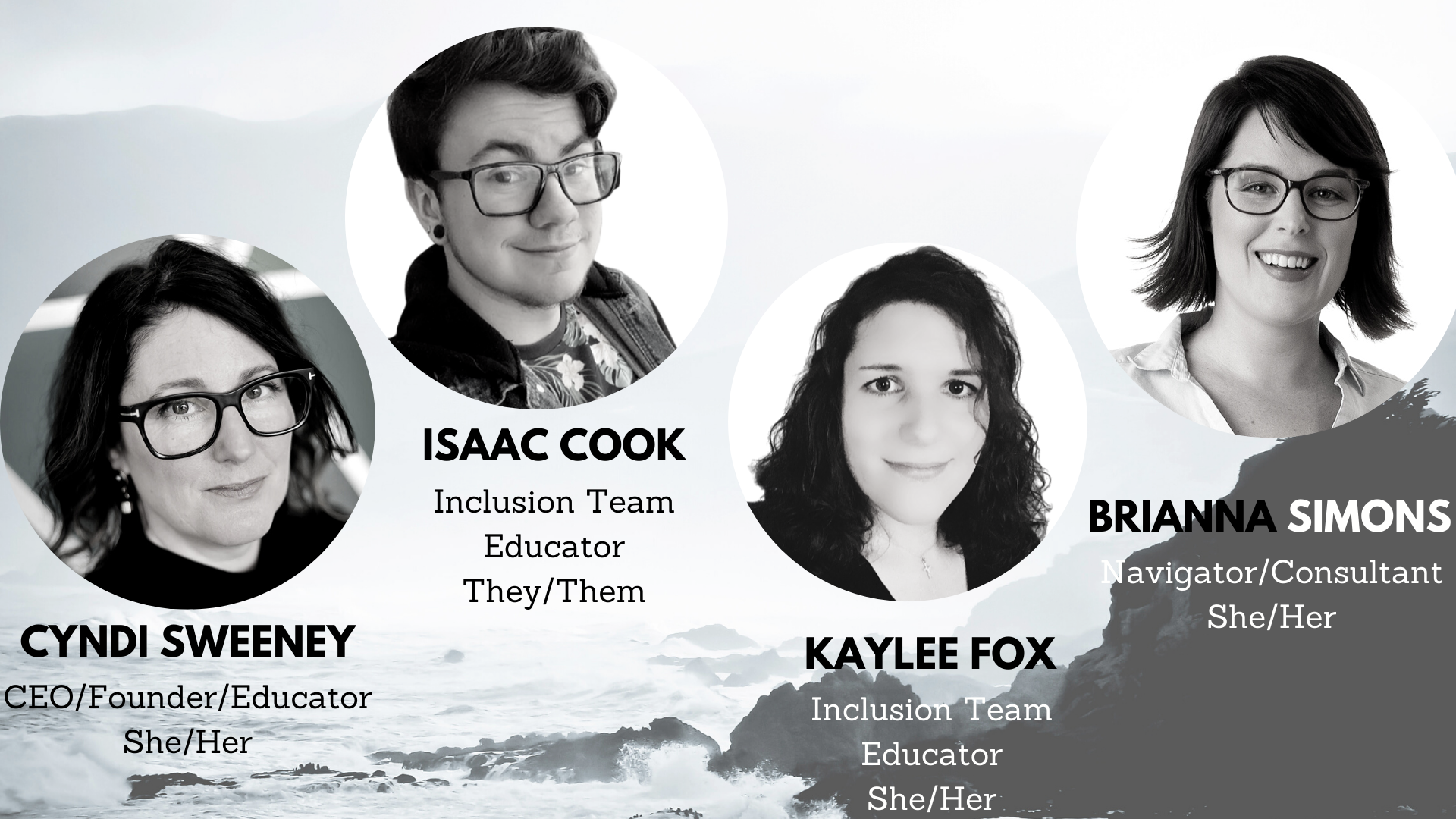 Simply Good Form Consultancy is a commitment for inclusion. It began as blog and then a need to do more.
We formerly launched our live programmes in early 2019 and we haven't stopped since.
Through lived experience and unique skill sets, our team is about championing policies for inclusion and inspiring diversity awareness and acceptance through support and educational programs; including helping community members navigate their way successfully to the correct supports around issues of gender diversity and sexual orientation. We are based all around Nova Scotia and Newfoundland. Our certified programs are worldwide.