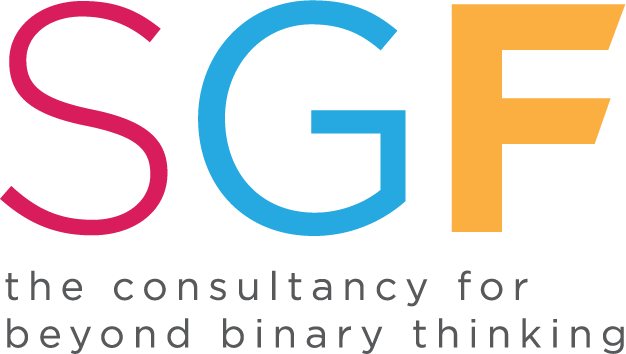 Elevate your LGBTQ2 awareness and competency with our proven beyond binary diversity training. 
Workshops designed for you and your team to acquire knowledge, communication skills, inclusive behaviour and interrupt biases around gender identity and sexual orientation.
We empower you and your workplace to create inclusive spaces and BE culturally competent with knowledge and confidence.
WELCOME
Learn at your own pace -- in the safety and comfort of your own space.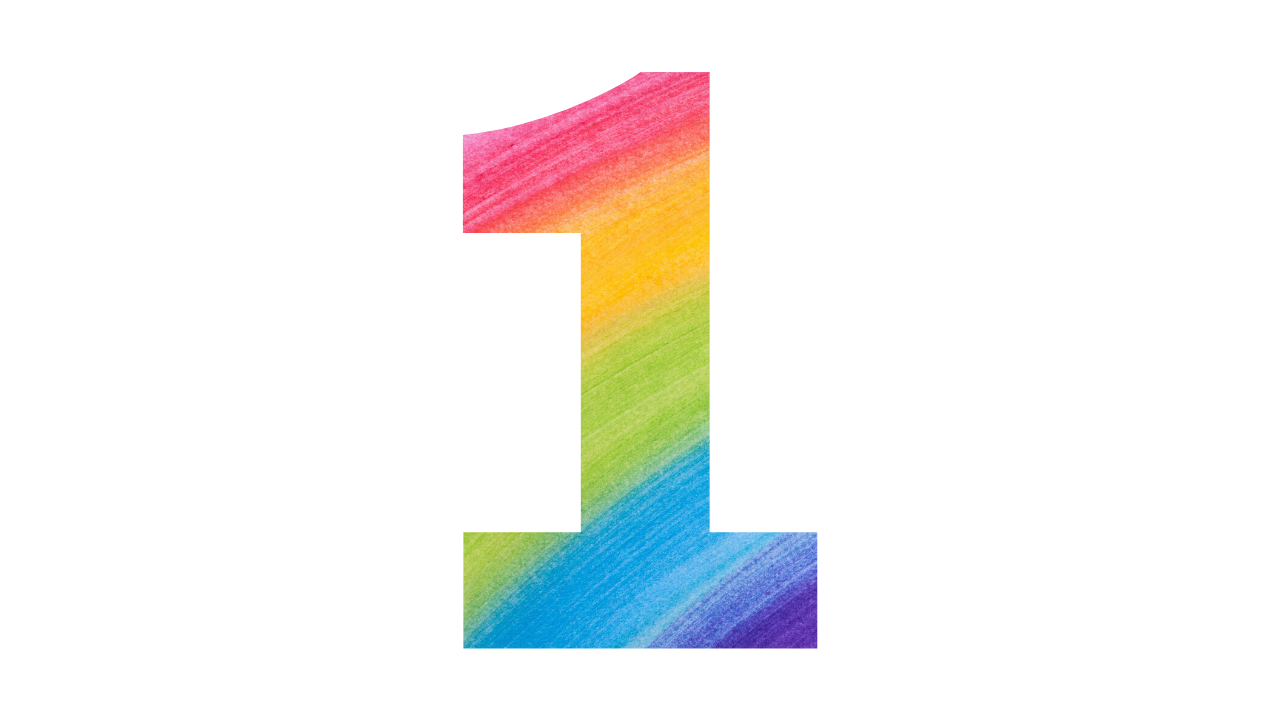 Empower yourself with confidence to have an active role in inclusion and combatting homophobia and transphobia.
WHY?
Behaviour that is not addressed becomes accepted behaviour.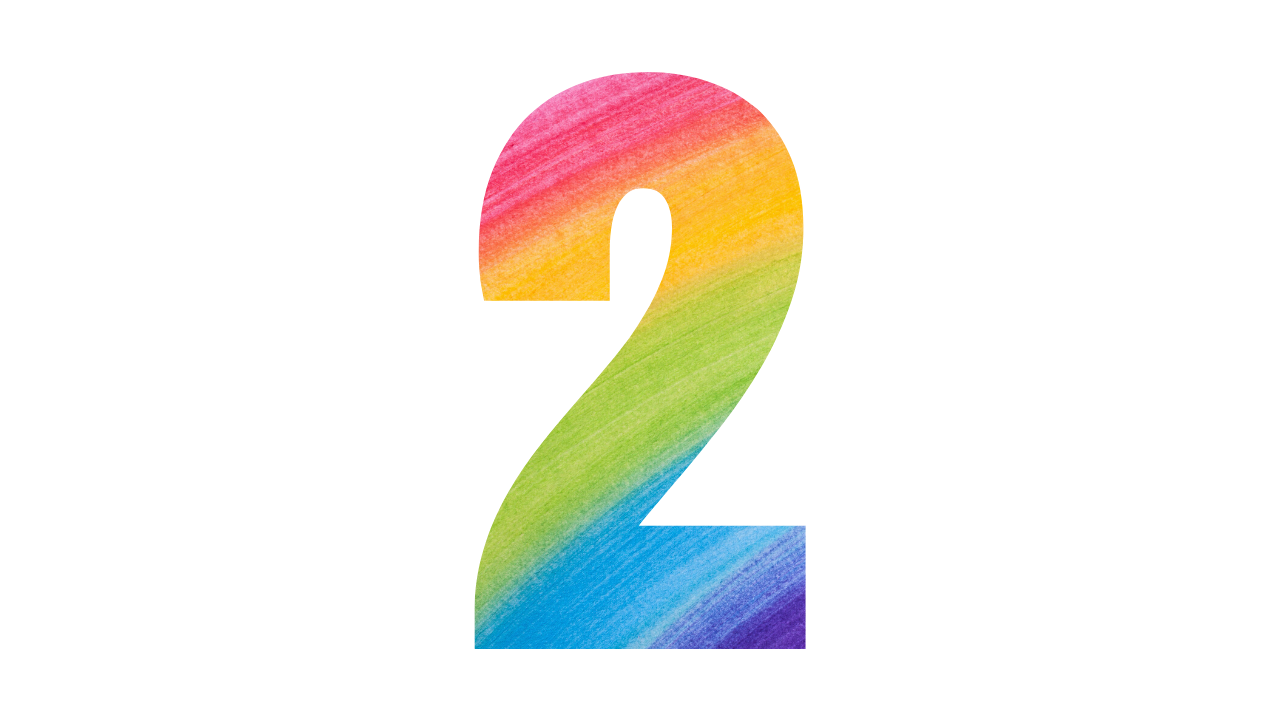 Safe People - Safe Spaces
Active allyship and understanding marginalization as it relates to LGBTQ2 community.
Become sensitized to the presence of both subtle and overt forms of heterosexism, transphobia and homophobia and learn how to change the narrative around you.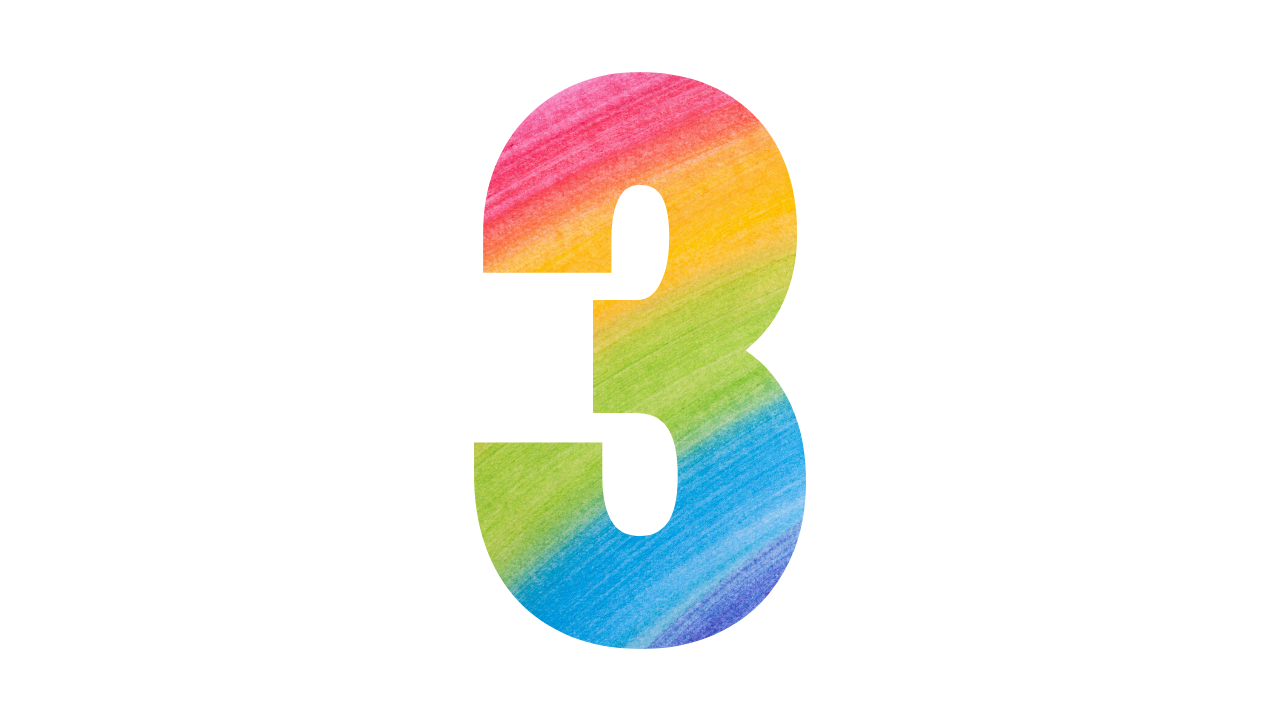 Human Rights
In Canada, it's the law.
Gender-based discrimination and harassment is illegal and it's important to know and understand inclusive policies and practices. 
By taking a leadership role in changing the narrative, you can ensure basic human rights are shared by everyone.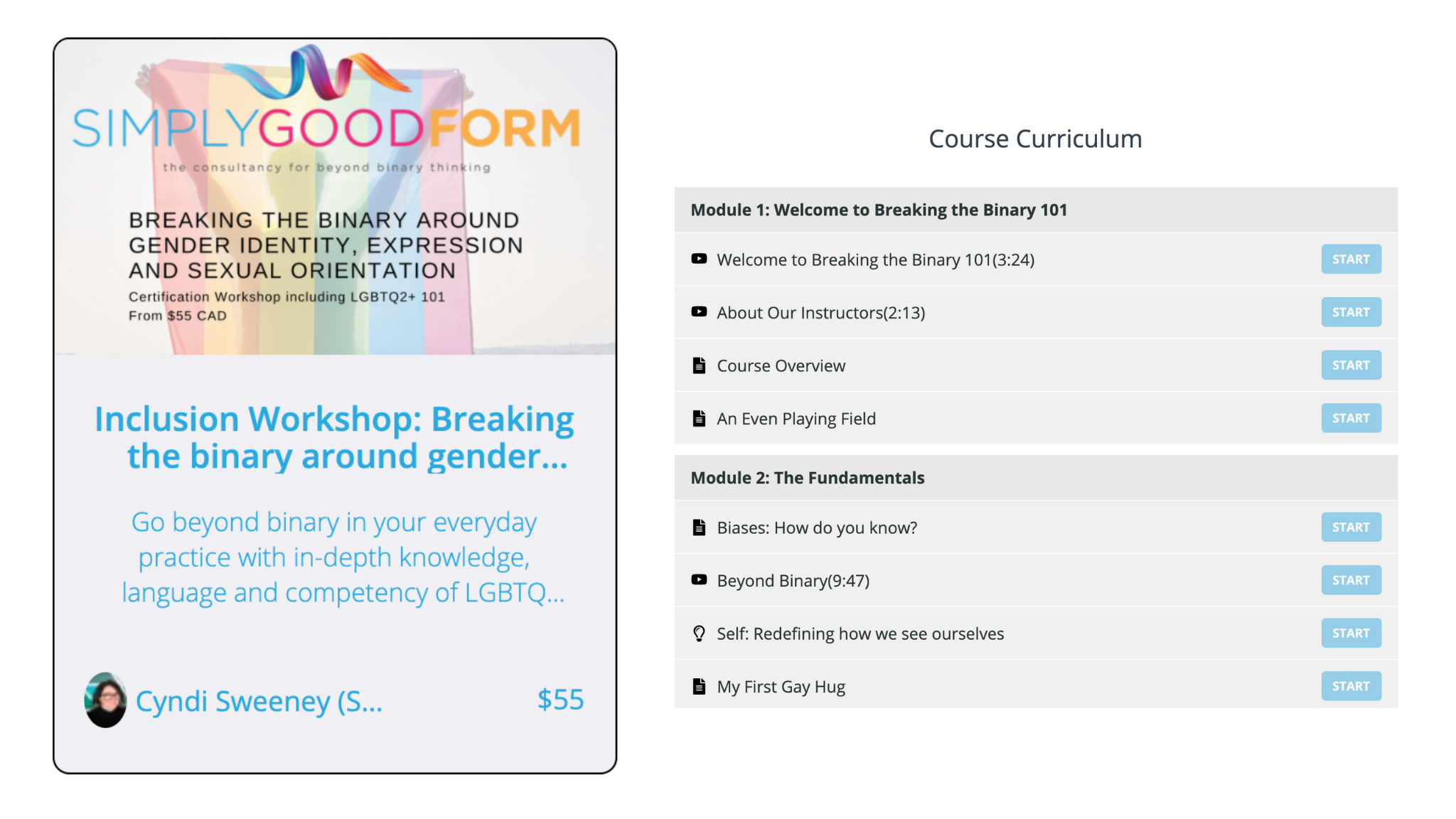 Breaking the Binary and LGBTQ2 101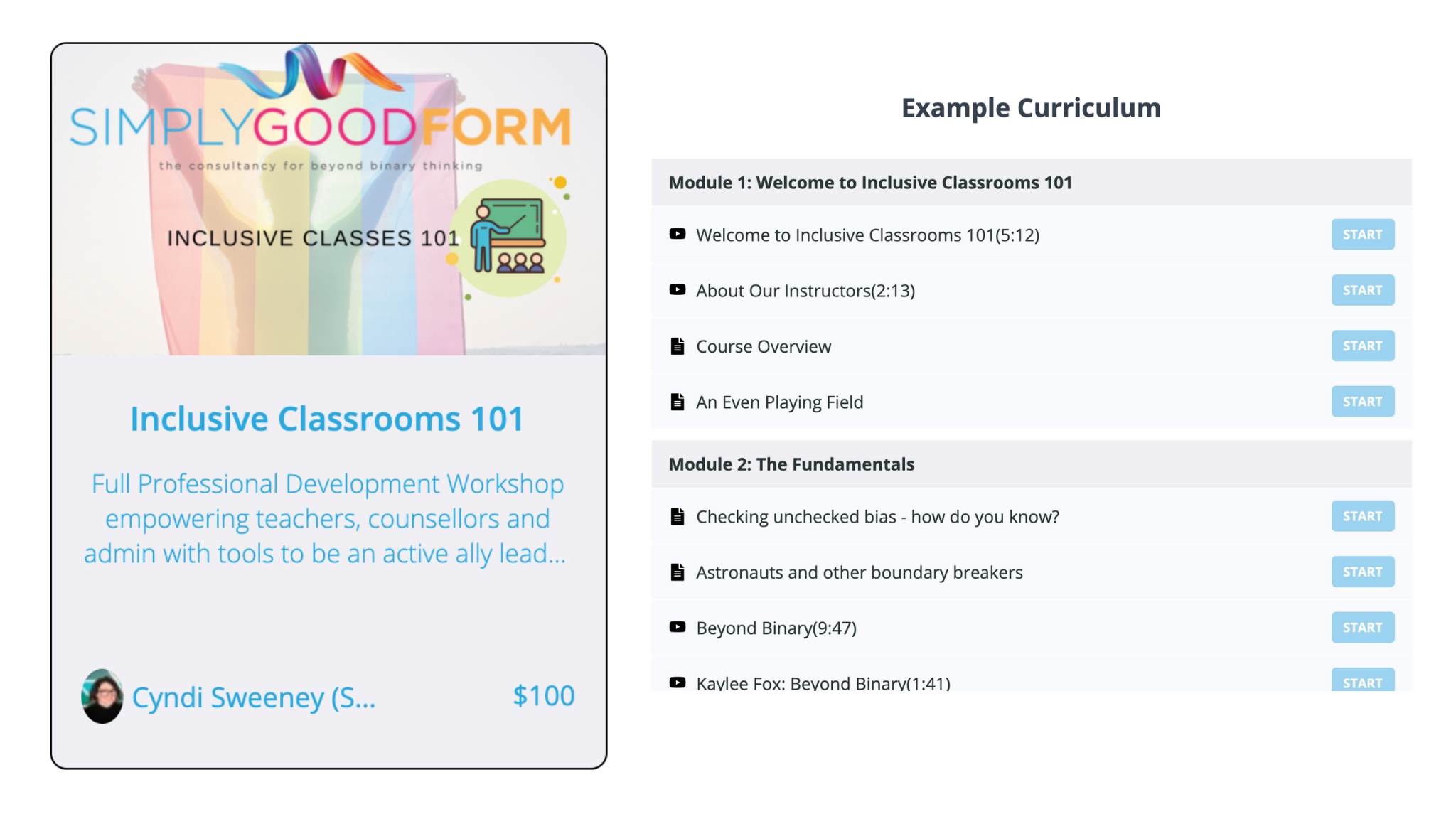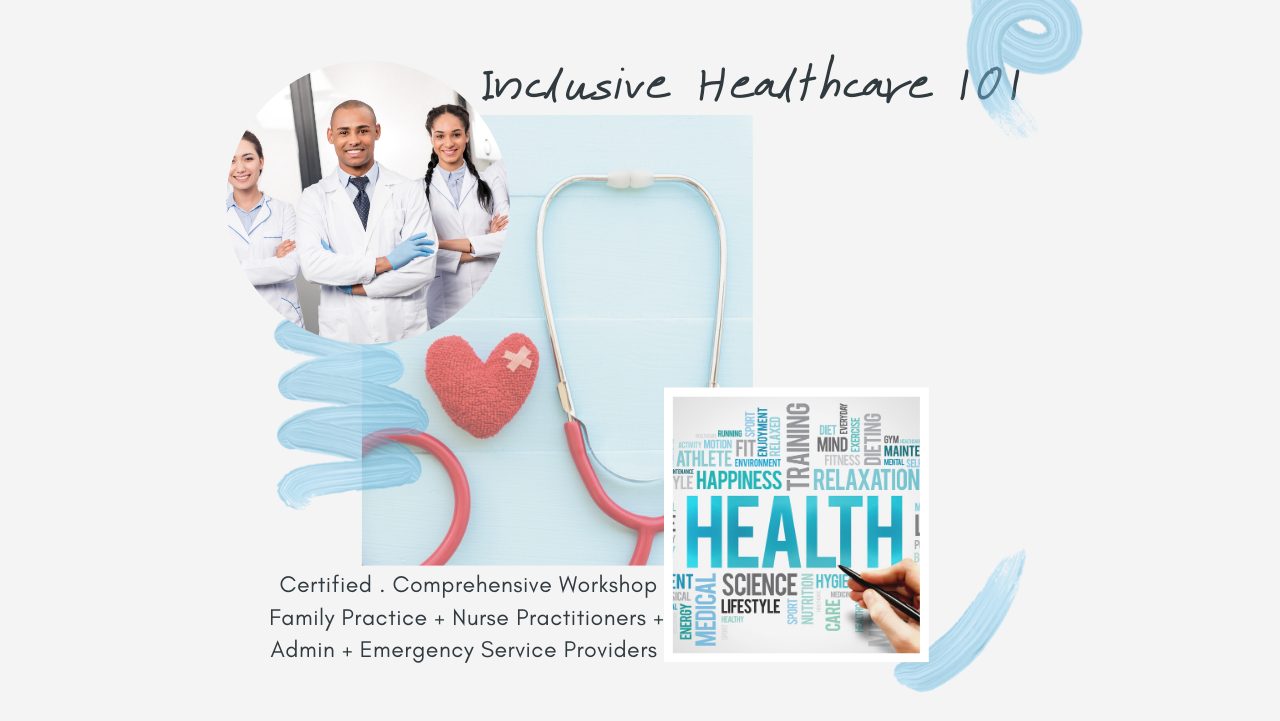 Trans and Non-binary Inclusive Healthcare: 3 pillars
"Cyndi provided a balance between a comfortable space to discuss topics we wanted to learn more about and an environment that allowed for challenging our individual biases and our collective policies, systems and procedures here at Jazz.  Information was great, learnings were solid and action items resulted. Thank you Cyndi for sharing your experiences and the experiences of your colleagues to help make discussions real and relevant."
- Jazz Aviation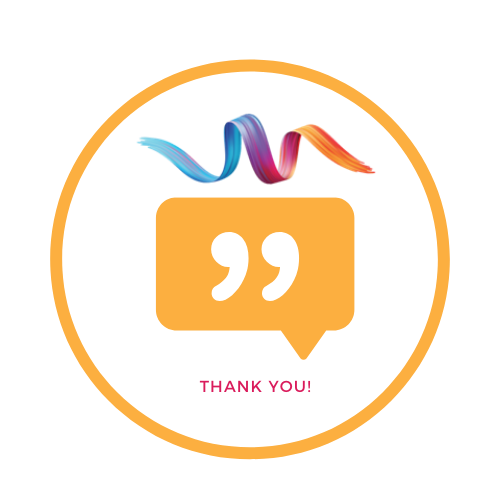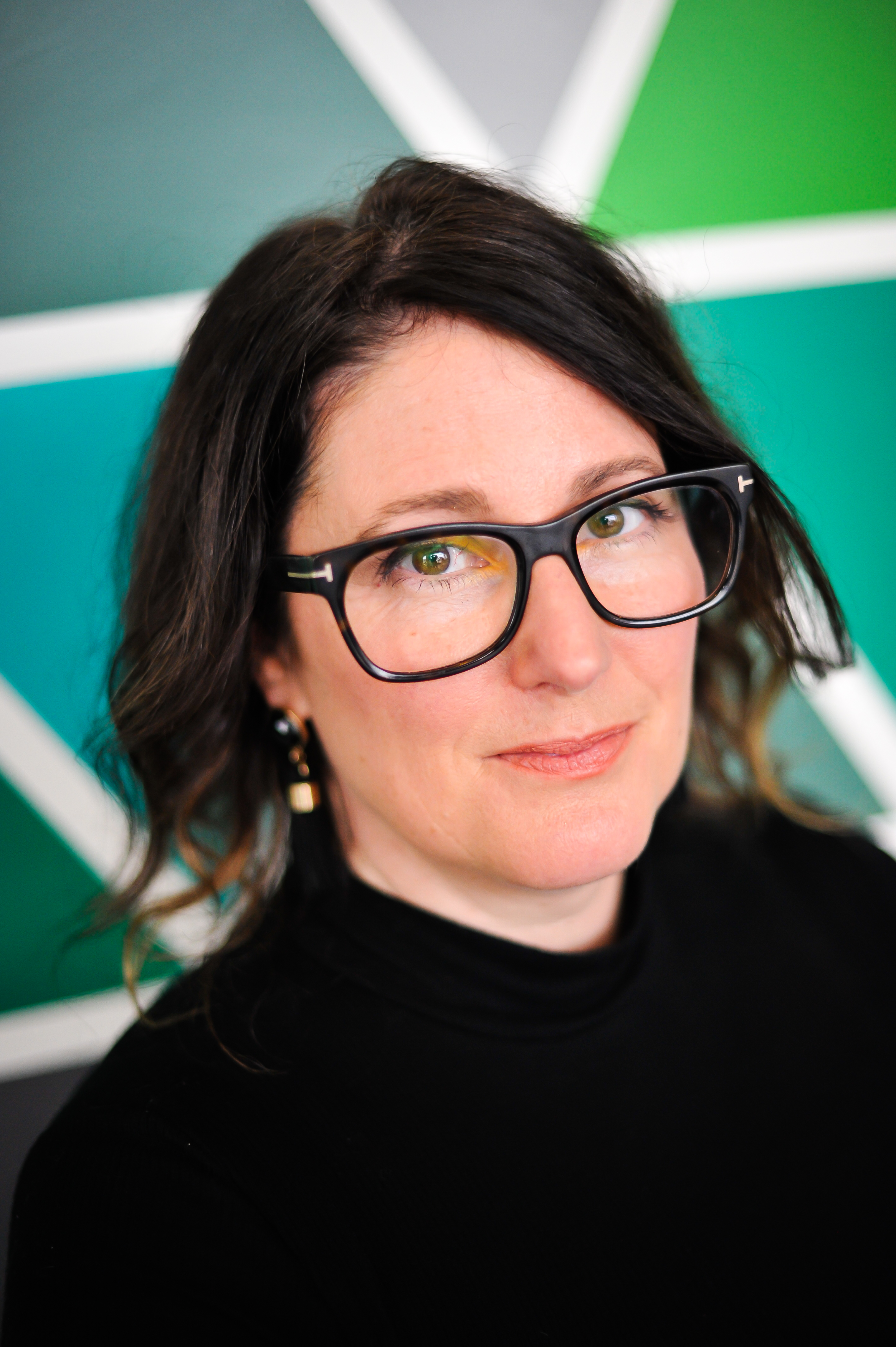 I use she/her pronouns.
It boils down to human rights and global citizenship. They are the founding principals of Simply Good Form Consultancy and Education. My passion for communication and navigational expertise are focused on beyond binary inclusion and space for everyone. 
We recognize if you're conducting your business in a binary way; if you're not confident in using beyond binary language or creating safe space where everyone has the opportunity to thrive, you're not only leaving countless numbers of people out of the conversation; you're also conducting your business in way that is counterintuitive of our basic human rights.
With 20+ years in customer service and a background in writing and journalism, I recognize accurate, detailed and fact-based information is critical in today's sea of murky misinformation-overload.
I am a cisgender parent and proud ally, ferociously supporting trans and non-binary children and youth. Drawing from lived experience, non-profit work and inclusivity professional training; I recognize thoughtful conversations and dynamic action are fundamental starting blocks for inspiring the change necessary for an inclusive society. 
We look forward to welcoming you to our new on-demand learning - from a safe distance!