Let's Get Started!
In this introductory course, we'll introduce you to 'Beyond Binary Inclusion' concepts.
Course is FREE when bundled with Breaking The Binary: Full Certification Course!
Here's what you get:
Understanding of the marginalization that exists within the 2SLGBTQ+ community;

Empower yourself with tools to become an intentional ally that supports a diverse workforce; ensuring your co-workers, staff, clients feel:

welcome;
visible;
valid and have every, equal opportunity to thrive in an inclusive environment.
Shake up biases around binary gender norms.
Requirements:
An open mind
Basic knowledge, this is a short course to provide you with insight into the subject area
You're under no obligation to continue with a Full Workshop, but... we are confident you're going to want too. 
'As an SSRCE (South Shore Regional Centre for Education) Administrator, I had the pleasure of attending a presentation by Cynthia Sweeney. Simply put, Cynthia embodies the philosophy of inclusion. Her devotion for creating a better, more accepting future for our youth is evident. It was the most educational and thought provoking hour I have spent in a very long time.'
Cathy Shaw - SSRCE Administrator
"As a mom of a grown adult and teenager that are in LGBTQ community, this was an excellent course to take - everything was laid out very well - I even learned a few new things - terms that never knew existed. It was an eye opener. Thank you for this opportunity."
A. Jessome, Spring 2020, Library Clerk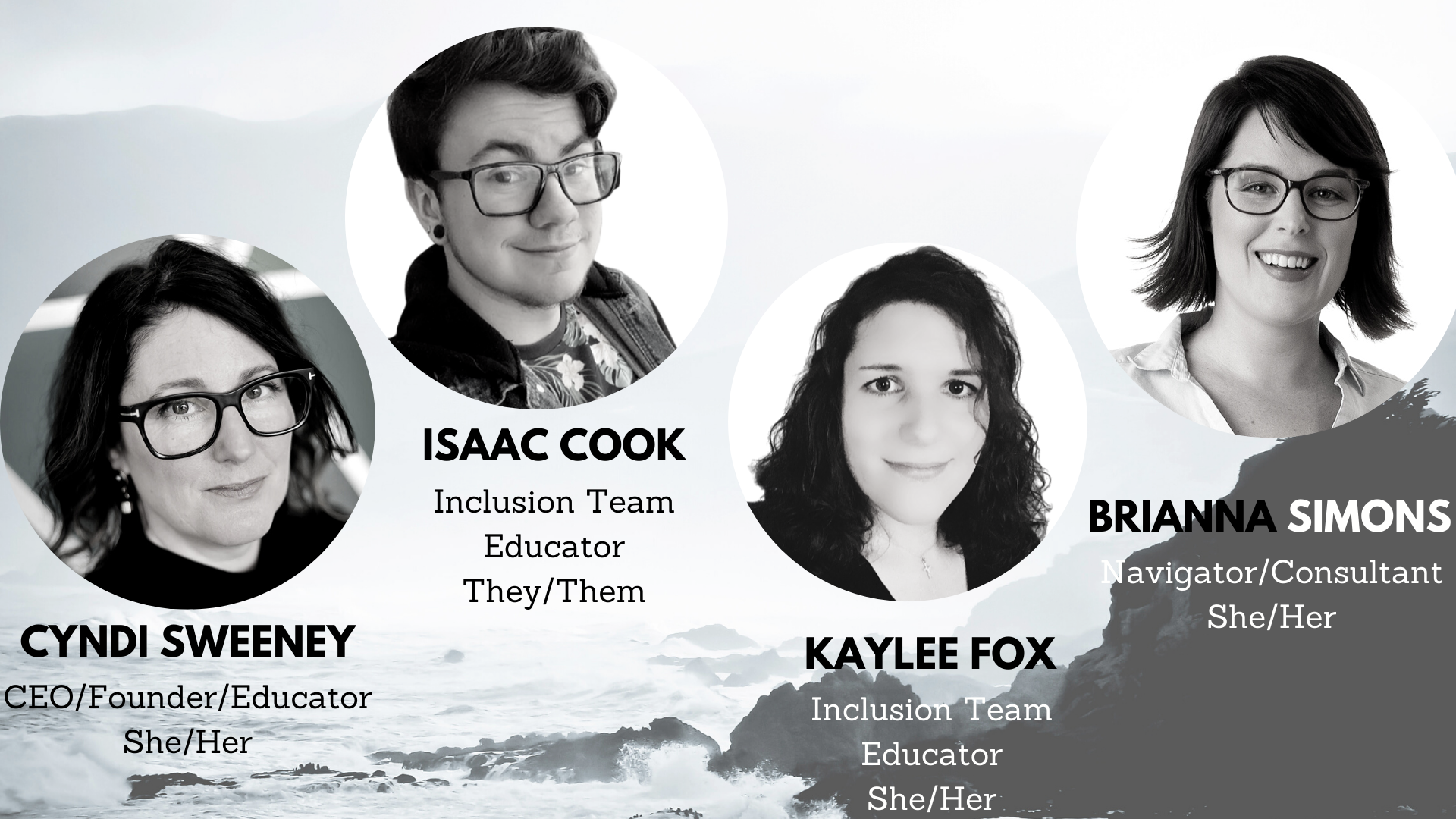 Simply Good Form Consultancy is a commitment for inclusion. It began as blog and then a need to do more.
We formerly launched our live programmes in early 2019 and we haven't stopped since.
Through lived experience and unique skill sets, our team is about championing policies for inclusion and inspiring diversity awareness and acceptance through support and educational programs; including helping community members navigate their way successfully to the correct supports around issues of gender diversity and sexual orientation. We are based all around Nova Scotia and Newfoundland. Our certified programs are worldwide.